Things to Do in Garden Grove & Anaheim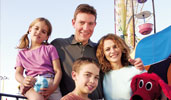 Disneyland & California Adventure
Discover the magic of Disneyland Park and experience the fun and adventure of the Golden State at Disney's California Adventure Park. Spend a day at the Magic Kingdom and feel like a kid again ambling down Main Street or embarking on adventures from Fantasyland to Frontierland.
Hours vary seasonally.
1313 S. Harbor Blvd
Anaheim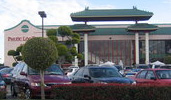 Little Saigon
A visit to Little Saigon is a trip to another land. Clothes, food and services cater to the needs of a unique audience with money to spend. Little Saigon is located on Bolsa Ave. between Magnolia and Brookhurst.
Click Here for 10 Things to Do in Little Saigon! (PDF)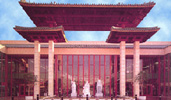 Asian Garden Mall
For an interesting and out-of-the-ordinary shopping experience visit this lively market influenced by the Vietnamese, Cambodian, Thai and Korean cultures. Here you will find more than 300 stores offering an interesting assortment of foods, spices and clothes.
Hours
Mon-Sat: 10am-8pm
Sunday 10am-7pm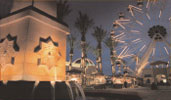 Irvine Spectrum
This center has it all. It is a state-of-the-art mall and has received nationwide acclaim for its restaurants, beautiful architecture, pleasing ambiance and premier location. Come here to dine or to shop till you drop!
Retail Hours
Sun-Thur: 10am-9pm
Fri & Sat: 10am-10pm
Restaurant & Entertainment
Sun-Thur: 11am-9pm
Fri & Sat: 11am-11pm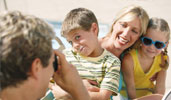 Knott's Berry Farm
Southern California's oldest amusement park, Knott's was once an actual berry farm and is now 160 acres of world class rides, unique family shows, wonderful Southern food and one of a kind attractions.
Hours vary seasonally.
8039 Beach Blvd
Buena Park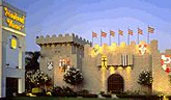 Medieval Times
The exhilarating combination of fun, feasting and fighting that captured the enthusiasm of guests when the first Castle opened its gates in Spain in 1973 is just as popular today. Enjoy an evening of jousting and merrymaking at this Buena Park landmark.
Hours
Sunday - Thursday: 10:00 a.m. - 9:30 p.m.
Friday & Saturday: 10:00 a.m. - 11:00 p.m.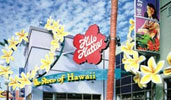 The Block at Orange
The Block at Orange features the best names in manufacturer and retail outlets as well as high quality entertainment venues and various themed restaurants.
Hours
Sunday - Thursday: 10:00 a.m. - 9:30 p.m.
Friday & Saturday: 10:00 a.m. - 11:00 p.m.